Focused on What Matters Most
Capture important data directly from the source anytime, anywhere.


Reporting. Made Easy
Quickly create detailed reports on safety incidents, service quality failures, and behavioral-based safety observations – report from the field or office using our mobile app and website.

Quality and Safety Prioritized
We can help establish or improve your quality and safety programs with our real-time incident reporting and incident management workflow.

Real-time Communication
Our real-time notification system immediately alerts relevant parties via email that an incident has happened, keeping everyone on the same page, at all times.

Corrective Actions
Utilize our incident management workflow to assess and investigate incidents, manage and communicate relevant information, and take corrective actions.

Job Management
Manage your jobs more effectively with real-time updates of work completed, unforeseeable issues, and unanticipated delays.

Professional Reporting
Easily create professional, standardized reports during and after the investigation process – share reports with relevant parties and store reports for later reference.

Form Builder Service
We re-create your existing forms in Wellsite Report. Fill out forms on both mobile and desktop, making paper a thing of the past on the job site.

SMS Communications
Send SMS text messages to your users anytime to increase communications in the field or on the road.

Equipment Module
Create custom equipment types to manage and maintain the most unique of items. We make preventive maintenance easy.

Custom Analytics
We'll build you a custom dashboard to give you immediate oversight of the data that matters most.

Custom Development
Have a specific need you don't see in Wellsite Report? We fill in the gaps with custom development.
About Us
Made for oil and gas by industry professionals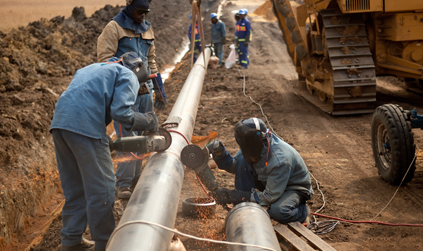 Customer focused from the start
When we started our journey back in 2014, one of our main goals was to make our mobile app easy to use, and we started by considering the on-site employee. If on-site employees like using the app, not only do we succeed, but your programs succeed as well. Most of us have had the experience of using clunky programs that struggled with implementation. When those programs fail, it's because the software didn't consider the employee using the program, the person in the field, or the person doing the work. Many times, so much money is invested in purchasing flawed software that the company must continue to try and use it even if it's clear it has been unsuccessful. With that in mind, we started with the person in the field, the person doing the work, and that makes all the difference.
About DigitOil, LLC
DigitOil, LLC was founded in 2014 to create software that would solve the persistent issues facing the oil and gas industry. Created and led by oil and gas veterans, DigitOil's flagship software, Wellsite Report, improves communication from the wellsite, reduces risk, and increases service quality performance. Our intuitive design captures data more efficiently and provides its customers with the tools to streamline their operations.
Located in the Pittsburgh area, DigitOil prides itself in creating easy to use solutions that meet the specific needs of our clients. At DigitOil, we don't just love working with technology, we love showing our customers how technology can work for them.