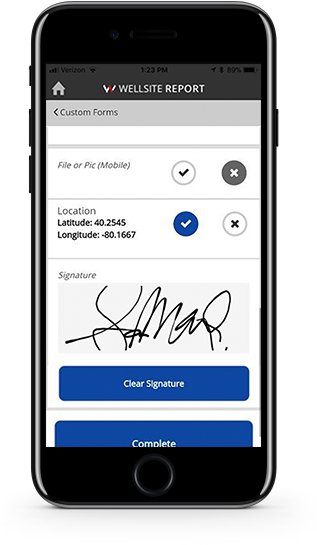 Form Builder Service
We re-create your existing forms in Wellsite Report. Fill out forms on both mobile and desktop, making paper a thing of the past on the job site.
Custom Forms, Anytime, Anywhere

Many field types available – signature, file upload, GPS location, and more
View completed forms on the desktop for easy reference
Export completed forms on demand for editing, archiving, or analyzing
Create PDFs of any completed form
Great for inspections, audits, checklists, etc.
Draft and offline support available on mobile devices

Let Wellsite Report Do the Heavy Lifting

No additional training on how to create the forms you need. You have enough on your plate: let us do the heavy lifting for you.
Adding or changing fields on forms is easy and seamless. All users will have the latest form at the click of a button.
SMS Communications
Harness the power of text. Send SMS messages to any number of personnel, at any time, directly from the website. Whether it's a quick update, an alert, a report, or any other piece of information to be delivered, you can send mass text messages 24/7, straight to users' mobile devices.
Export a delivery report instantly to confirm message delivery or review any errors for each single recipient
Choose who receives the message, from personnel by position, to by base, to single selection, and more
Include image or PDF attachment in your message
View archive of all sent messages, including who sent the message, what information or attachments were delivered, and when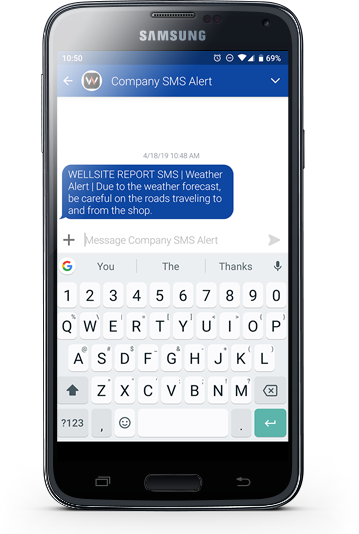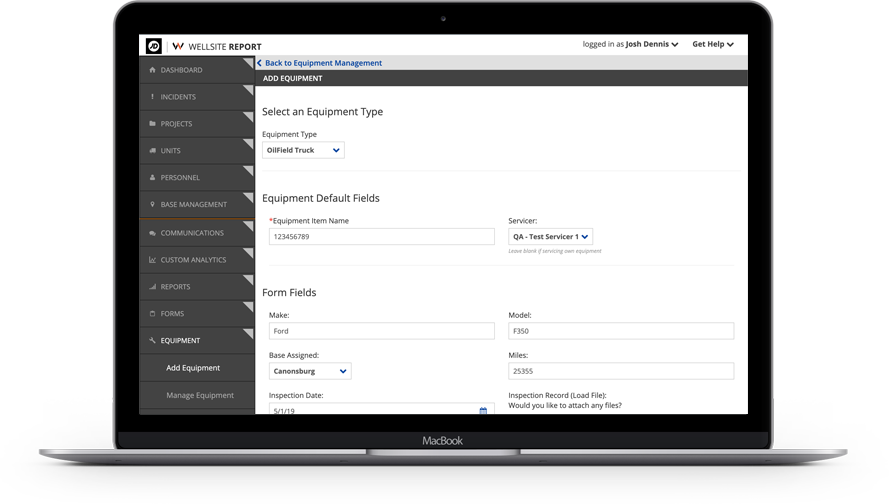 Equipment Module
Create custom equipment types to manage and maintain the most unique of items. We make preventive maintenance easy.
Manage Unique Equipment Types

Create custom fields that capture unique features
Develop parent-child relationships for better tracking

Custom Field Associations

Associated fields will allow for automatic updates of equipment information
Custom Email Notifications

Email triggers can be created based on a custom field condition
Notifications can include another company (maybe a vendor or client) – if they are customers, of course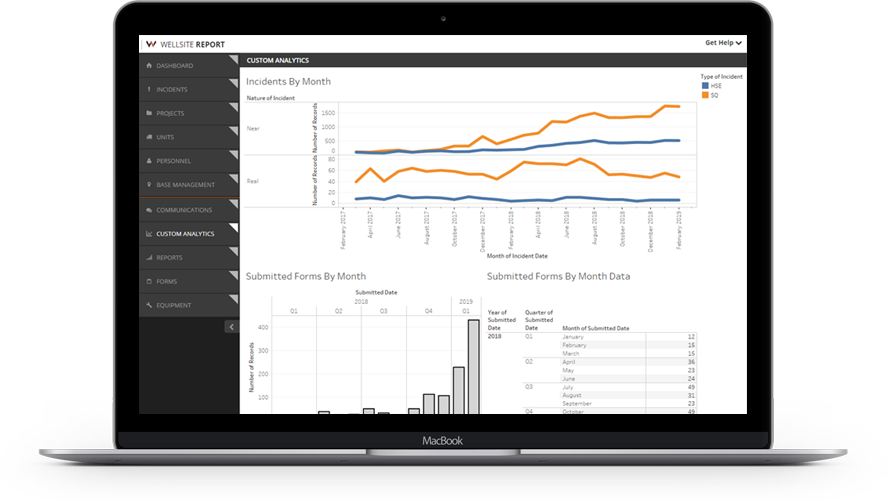 Custom Analytics
Analyze the data that matters most. Tailored for your needs, we offer dashboards that display trends, highlight areas that need attention, and help you see the bigger picture.
Customized Dashboards

Each dashboard is created specifically for your company's Pro users
Filters, graphs, and maps available for your data
Customizable Interactions

Interactive interface for targeted, personalized use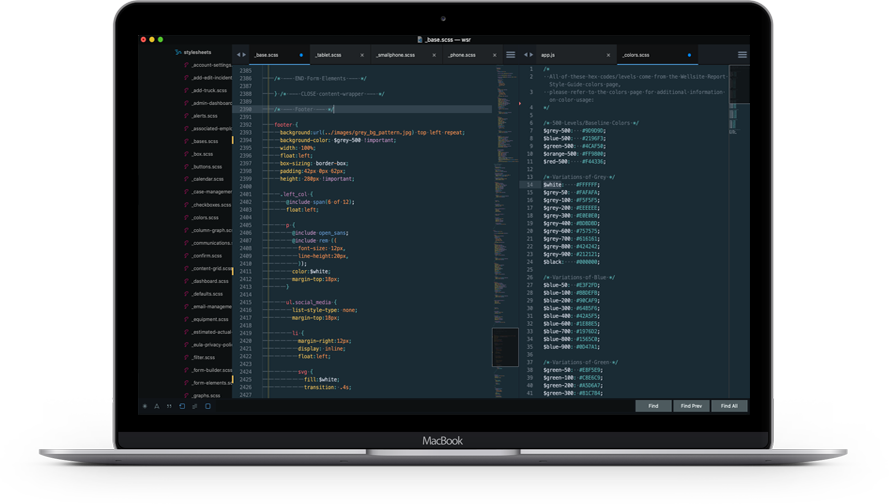 Custom Development
Have a specific need you don't see in Wellsite Report? We fill in the gaps with custom development.
Customized Reports

Project summaries breakdown to highlight exactly what you need to know
Reports of any kind to be sent via e-mail on a regular schedule
Choose exactly what data you need and how it is presented to you: tables, graphs, raw data, and more
Customized Scheduling and Notification

Send reports to specific employees, bases, or any other combination you need
Set your report schedule: daily, weekly, monthly, or any other schedule of your choosing

For more information or to get started with Wellsite Report, contact us!