Posted on May 20th, 2019 - Posted in Management | Reporting
Getting Creative with Forms
When we introduced Custom Forms to our users back in 2017, we knew that our forms would change the way our customers functioned on the jobsite. After all, going electronic is a big conversation in oil and gas. What we didn't know was how creatively our customers would use the forms.
---
Customer Feedback Survey
One of our Contractors created a fast and efficient Customer Feedback Survey. From the field, the Contractor collects the Operator's feedback to ensure they are meeting high-standards. The survey is succinct and short.
Buttons to select a range between Extremely Satisfied to Extremely Dissatisfied on a number of criteria
Room for additional comments
Signature field to capture the authenticity of the survey
Receive less than a perfect rating? Managers are alerted immediately and can discuss any problems with the Operator before the issue escalates. Having immediate evaluations from the field keep the Contractor and Operator relationship strong and open. Their Operators continue to use them over and over again knowing that they will receive not only excellent service, but excellent communication as well.
Time-In / Time-Out
A regular comment we hear from future customers is their concern that their employees won't use an app. While we work with management to help the transition from old systems to Wellsite Report, one of our customers cleverly came up with a fast solution. Start of shift, employees must use the custom forms to clock in and save a draft. At end of shift, they edit the form to clock out. These forms get sent straight to HR to enter into payroll. We never thought we'd be involved in the financials of our customers, but here we are!
Cleaning Checklist
Is there anything worse than getting into a shared company truck and it's dirty? You don't need to know what fast food your co-worker is grabbing on the job! One customer confronted this issue with a basic checklist. Clean carpet? Check. Clean seats? Check. Clean out the cup holders, the dashboard, the console? No more of employees pointing the finger at who left what dirty. Our custom forms removed that annoying issue and now our customer's employees are riding around in clean trucks. Nice.
Operator Forms
Are you an Operator who has one form you use for all Contractors? No problem. If your Contractor is a Wellsite Report customer, we can ensure they have your form exactly the way you want it. When they fill it out, we'll set up alerts so you're notified. You want to know what's happening and we help you with that transparency.
What forms do you need?
The power of our Custom Forms is endless. We know this is only the start to the creativity of our customers. What problem are you encountering in your company? Let us know and we will help you brainstorm solutions!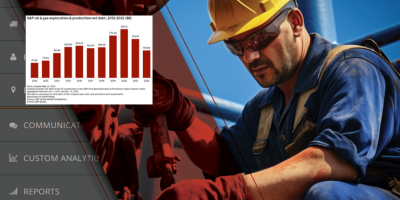 Posted on October 17th, 2023
Posted in Equipment | Management | Oil and Gas | Project Management
First, the good news. Since the height of the pandemic in 2020, exploration and production companies (E&Ps) have reduced their net debt from a high of $316.74 billion to $178.66 billion at the end of 2022. According to CreditSights senior analyst Charles Johnston, most independent E&Ps refinanced and now pay less than the double-digit interest […]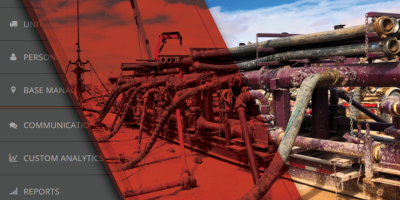 Posted on August 11th, 2023
Posted in Management | Oil and Gas | Project Management | Reporting | Service Quality
Although oil and gas producers are trying to get more out of existing wells than from drilling new ones, 2023 is on pace to be a record year for domestic oil and gas production. In this period of reduced exploration but peak output, wireline service companies and fracking service companies could greatly benefit from using […]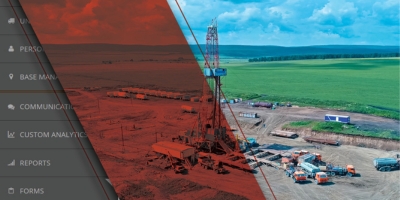 Posted on June 19th, 2023
Posted in Management | Oil and Gas | Project Management | Reporting | Service Quality
Oil exploration is expensive, and not without its risks, but it can be quite lucrative for a production company when a substantial reserve is identified. However, many oil fields are in remote, hard-to-reach locations. Before upstream activities like drilling and extraction can take place, a service company is contracted to construct one or more roads […]
Contact Us
Questions? Contact Us at
INFORMATION@DIGITOIL.COM
Sales/Billing: 1-877-626-7552 EXT 0
for Sales, 1 for Billing
Tech Support: 1-877-208-6153