Posted on June 27th, 2019 - Posted in Resources | Tips and Tricks
I think I found a software bug, what should I do?
We work hard to build quality software that makes your job easier. Before we release any new features or improvements, we go through several rounds of developer review and quality assurance testing. Occasionally, a software bug (or "bug") can slip past us and make it into an update. If you encounter a software bug in Wellsite Report, we want to hear about it so we can fix it.
When a user reaches out to us with a problem, we have a handful of questions that we ask to help us diagnose the issue and get to work on a fix as fast as possible. Your answers to these questions help us find the root cause of the problem. Knowing that you have important work to do and deadlines to meet, we're going to give you the questions in advance. You can use this to get us the information we need to fix your issue quickly.
General Questions:
Which user(s) experienced the issue? Wellsite Report has a lot of moving parts, and users with different roles or in different locations can have different experiences while using the app. By providing us with this piece of information, you're helping us to recreate the conditions that led to the issue.
What is the role of the user(s) that experienced the issue? Most of the functionality in Wellsite Report is affected by the user's role permissions. If you are a Reporter Pro, you will have access to functionality that a Reporter Plus does not, while a Contractor Pro may have the ability to do things you can't.
Which browser are you using? Sometimes a browser update can change the way part of the app behaves. When you tell us which browser you're using, we make sure to investigate the issue and test fixes in that browser.
Can you get a screenshot of the problem? We appreciate when you can provide us with a screenshot of the error occurring. When we reproduce the issue during testing, we compare our results to your screenshot and confirm that we're near a fix.
Mobile App Questions:
What model of phone are you using? If you're having difficulty with the mobile app, it helps us to know what kind of phone hardware is experiencing the issue. Different devices can react to software in very different ways. We've encountered software bugs during development that only affected certain models of phones. Even different generations of the same phone (think iPhone 6 vs iPhone 7) can behave differently.
What is the version number of your phone's operating system? When a new version of Android or iOS is released, it can change the way devices interact with apps. This means that one of our app's features can work fine on one device but break on another device with a different version of the operating system. When we ask you about the model of your phone and its OS version, we use your answer to help determine whether your issue is specific to certain phone models or OS versions.
Which version number of Wellsite Report are you using on your phone? One reason why we release new versions of the app is to fix bugs found in older versions. App version is an important piece of information for us to have, because it helps us recreate the conditions that led to you finding a software bug. When we can recreate it, we're already well on the way to fixing it.
What type of connection is the phone using: Wi-Fi, 4G, LTE, 3G, etc? Your phone's network connection can have a major impact on the mobile app's performance. When we can replicate the exact conditions in which the bug occurred (including connection speed) we can find the problem more quickly.
Who is your mobile service provider: AT&T, Verizon, Sprint, etc? Just like connection, knowing which provider you use can help us locate the source of an issue. These pieces of information are especially helpful if multiple people report similar problems. If only users on a single carrier experience an issue, that can be a clue that helps us find the issue and fix it.
Software bugs that interrupt your efficiency are never fun, and with this information we can solve those bugs faster to get you back on track. If you notice Wellsite Report isn't working the way it should, let us know! You can reach tech support at 1-877-208-6153 or information@digitoil.com.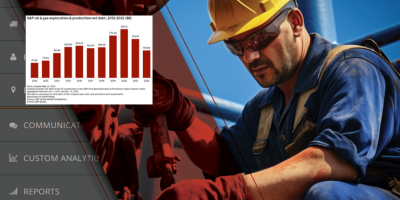 Posted on October 17th, 2023
Posted in Equipment | Management | Oil and Gas | Project Management
First, the good news. Since the height of the pandemic in 2020, exploration and production companies (E&Ps) have reduced their net debt from a high of $316.74 billion to $178.66 billion at the end of 2022. According to CreditSights senior analyst Charles Johnston, most independent E&Ps refinanced and now pay less than the double-digit interest […]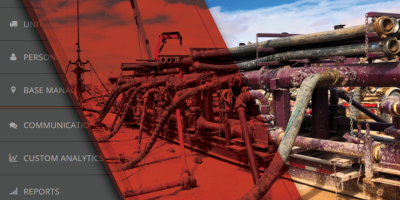 Posted on August 11th, 2023
Posted in Management | Oil and Gas | Project Management | Reporting | Service Quality
Although oil and gas producers are trying to get more out of existing wells than from drilling new ones, 2023 is on pace to be a record year for domestic oil and gas production. In this period of reduced exploration but peak output, wireline service companies and fracking service companies could greatly benefit from using […]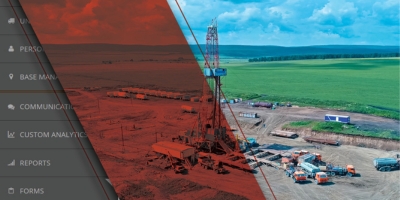 Posted on June 19th, 2023
Posted in Management | Oil and Gas | Project Management | Reporting | Service Quality
Oil exploration is expensive, and not without its risks, but it can be quite lucrative for a production company when a substantial reserve is identified. However, many oil fields are in remote, hard-to-reach locations. Before upstream activities like drilling and extraction can take place, a service company is contracted to construct one or more roads […]
Contact Us
Questions? Contact Us at
INFORMATION@DIGITOIL.COM
Sales/Billing: 1-877-626-7552 EXT 0
for Sales, 1 for Billing
Tech Support: 1-877-208-6153