Posted on September 6th, 2019 - Posted in Management | Tips and Tricks
Make the Most of Texting
Have you ever sworn you sent a text message, just for the recipient to swear they never received it? Or have you gotten a text from a friend that is so long it splits into multiple messages, gets sent out of order, and you're left scratching your head? Trying to figure out an out-of-order text string can get frustrating. Text messages should be straightforward. But when you're sending an important company text to many different employees, all of whom have different phones, carriers, and connectivity strength, it has the potential to get complicated.
Now that we support SMS text messaging through Wellsite Report, we want to ensure your texts are getting through successfully and your message is effective. Here are some tips and tricks to help you use our SMS messaging feature to its full potential:
Stay accountable. You can download a delivery report to see who received the message and who didn't. No more claims of "I never received it" ever again!
Keep a history. WSR will take care of all the archives of your texts. No scrolling through your own phone or trying to remember who you messaged and when – just check WSR and all the information is there.
Check your characters! Texts you send get encoded to ensure they send successfully to all different types of phones and carriers. To ensure your message will be read correctly by all your recipients, use this handy tool. It will let you know if your message will fit into one text message or if any characters you're using are unsupported.
Utilize Attachments! We support image files (.jpg, .png, .gif) and PDFs. You can attach one file per text message. This is a great way to disseminate directions to a pad or other information that's handy on a phone.
Maybe skip the emoji. Not only can an emoji get you sued, but a simple 🙂 could throw off your character limit and split one simple text into two.
Be aware of accented letters. Some accented letters will be a-okay on our text message service (ñ, à, and ö), but characters such as á, í, or ú are not included. This is a great reason to check your message first.
Know your audience. Don't forget that you can select who gets your text. Each text can get sent to specific people, roles, or bases.
With their 98% open rate, text messages are a great way to distribute information to your employees. Use these tips to ensure your texts are efficient and effective and make the most out of texting through Wellsite Report!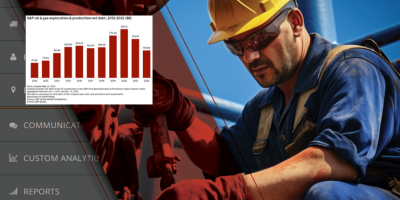 Posted on October 17th, 2023
Posted in Equipment | Management | Oil and Gas | Project Management
First, the good news. Since the height of the pandemic in 2020, exploration and production companies (E&Ps) have reduced their net debt from a high of $316.74 billion to $178.66 billion at the end of 2022. According to CreditSights senior analyst Charles Johnston, most independent E&Ps refinanced and now pay less than the double-digit interest […]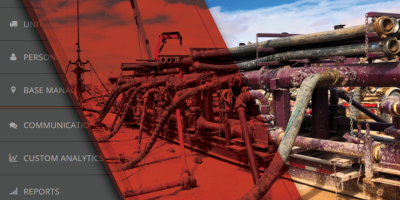 Posted on August 11th, 2023
Posted in Management | Oil and Gas | Project Management | Reporting | Service Quality
Although oil and gas producers are trying to get more out of existing wells than from drilling new ones, 2023 is on pace to be a record year for domestic oil and gas production. In this period of reduced exploration but peak output, wireline service companies and fracking service companies could greatly benefit from using […]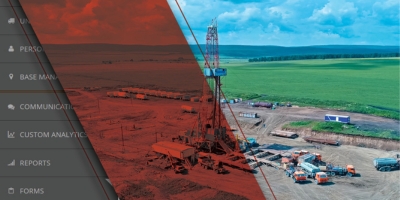 Posted on June 19th, 2023
Posted in Management | Oil and Gas | Project Management | Reporting | Service Quality
Oil exploration is expensive, and not without its risks, but it can be quite lucrative for a production company when a substantial reserve is identified. However, many oil fields are in remote, hard-to-reach locations. Before upstream activities like drilling and extraction can take place, a service company is contracted to construct one or more roads […]
Contact Us
Questions? Contact Us at
INFORMATION@DIGITOIL.COM
Sales/Billing: 1-877-626-7552 EXT 0
for Sales, 1 for Billing
Tech Support: 1-877-208-6153