Posted on October 19th, 2021 - Posted in HSE | Management | Oil and Gas | Safety
California Screaming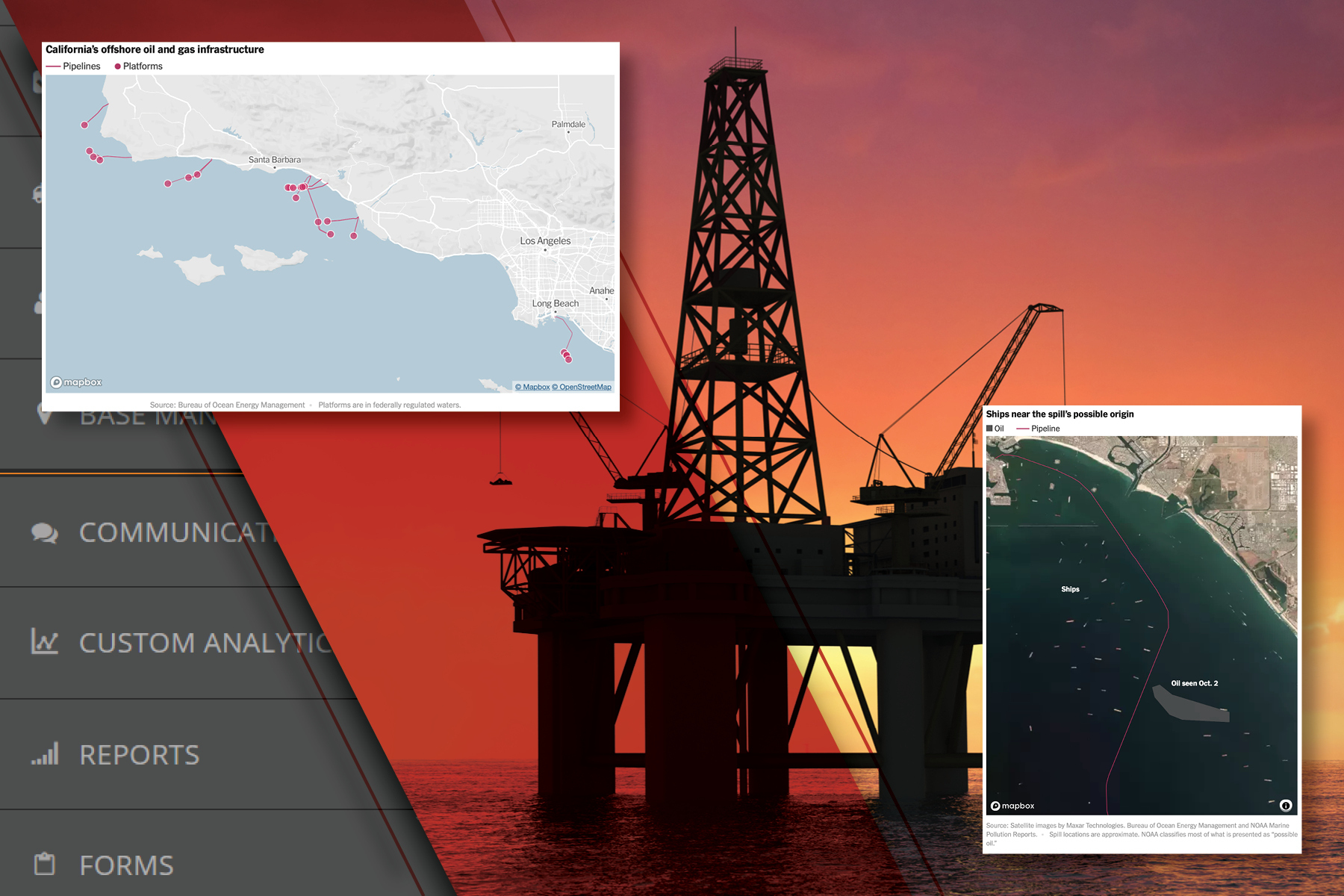 In a previous blog, we discussed pipeline safety and the main causes of pipeline leaks. While it did cite some statistics about spill incidents affecting U.S. waterways, the article focused more on leaks occurring at overland pipelines. 

Today's focus is on offshore spills, specifically along the southern California coastline.
What we know so far
As of the posting of this article, an estimated 144,000 gallons of oil have spilled into southern California waters as a result of an underwater pipeline rupture. The platforms and pipelines in the area of the leak were installed 4.5 miles off the California coast in the early 1980s by a consortium led by Royal Dutch Shell.
After four decades of operation, one would expect a wear-and-tear issue to be the cause of the spill. But the pipeline in question, now operated by Houston-based Amplify Energy, which also operates the former Shell platforms, appears to have been damaged by something beyond Amplify's control.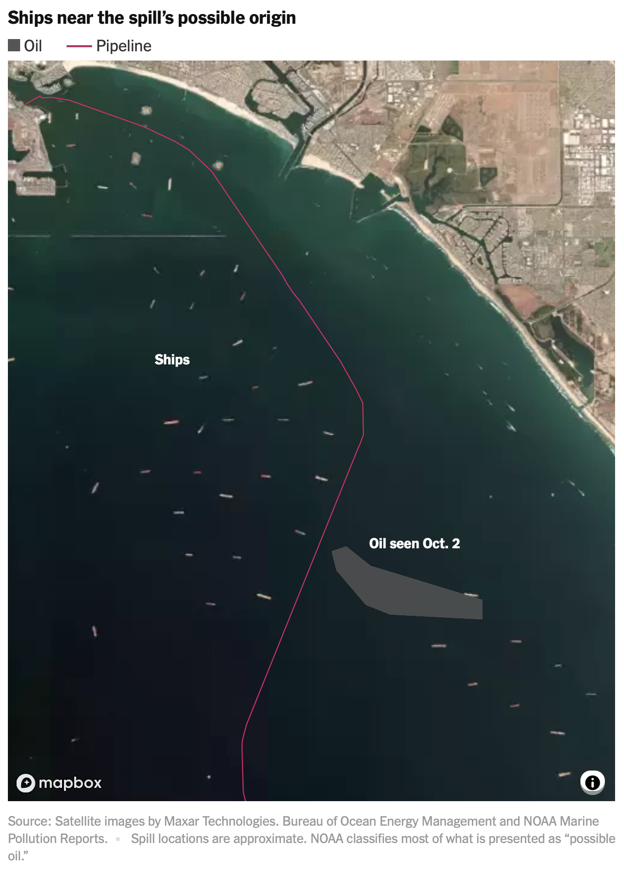 In shipping terms, a port arrival does not necessarily mean a ship is in dock. It simply means a vessel has reached its destination even if it is still offshore awaiting port entry.
According to MarineTraffic, a navigation service that tracks data from ship transponders, it appears, however, that the Rotterdam Express didn't stay put at SF-3. After initially dropping anchor 2000 feet from the Amplify pipeline, the ship moved thousands of feet to the south about 5 p.m., on a track that took it directly over the pipeline lying 100 feet below on the sea floor. The ship then returned to SF-3 10 minutes later.
Hours later, around midnight, the Rotterdam Express moved yet again but soon returned to its assigned anchorage. At 8 a.m. the morning of September 23, the shipping vessel moved one more time before returning to SF-3. On Sunday October 3, the Rotterdam Express moved to the docks at Long Beach to unload.
Preliminary reports from Coast Guard divers suggest that an anchor hooked on to a bend in the pipeline and dragged it 105 feet from where it was. Speaking before reporters, Amplify Energy CEO Martyn Willsher said, "The pipeline has essentially been pulled like a bowstring."
Hapag-Lloyd, the shipping company that operates the Rotterdam Express, denies any role in the spill. And the company may be correct in its assessment. At an October 8 press conference, the Coast Guard said that the underwater pipeline was likely initially damaged by a ship's anchor several months to a year ago. In addition, the spill could be the result of multiple anchor strikes to the pipeline after the initial strike.
Controversy has also ensued over as to when Amplify knew there was damage to its operations and why the company didn't alert federal agencies about the oil spill until six hours after initial low-pressure alarms sounded.
Why are so many ships off the California coast?
The global supply chain has been disrupted, and it all ties back to the pandemic.
In brief, China will shut down its ports for two weeks even if literally only one dockworker tests positive for COVID. Most recently, it happened in Ningbo, the world's third-busiest container port.
Shipping costs have also skyrocketed as there is a shortage of cargo containers, and Asian exporters are in bidding wars to secure space on ships. In addition, cargo vessels are leaving Asian ports much later than normal and losing docking slots at their Pacific coast destinations.
According to data from the Marine Exchange of Southern California, there were 90 container ship port arrivals in Los Angeles on Tuesday October 5. Sixty-three of those ships were waiting offshore, with some anchored as far as 20 miles from the coast.
Ships at port can now wait in their anchorage spots for up to a month. Currently, half a million cargo containers are stuck off the coast of southern California waiting to be unloaded. That's because the coronavirus has reduced the longshoremen workforce, causing all of our west coast ports to operate well below their capacity.
How Wellsite Report can help platform operators
California is the nation's third-largest oil-producing state, having more than 200 miles of sea floor pipelines that serve 23 offshore platforms off the coasts of Santa Barbara, Ventura, Los Angeles, and Orange counties.
Wellsite Report enables platform operators to better manage their midstream transportation and address pipeline leaks. Our real-time incident reporting includes a summary, location, and incident type. Photos can also be attached to provide more details.
But we're more than just reporting software. Use Wellsite to assign corrective actions and ensure incident resolution workflow and follow-up. As tasks are done, they can be marked "complete" in the app, so there's never any question about the status of work.
---
"My WSR hasn't updated, what's up with that?"
Try clearing your browser's cache. If you still don't see all our awesome updates, contact us.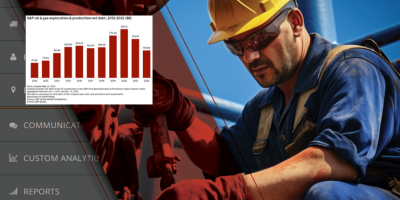 Posted on October 17th, 2023
Posted in Equipment | Management | Oil and Gas | Project Management
First, the good news. Since the height of the pandemic in 2020, exploration and production companies (E&Ps) have reduced their net debt from a high of $316.74 billion to $178.66 billion at the end of 2022. According to CreditSights senior analyst Charles Johnston, most independent E&Ps refinanced and now pay less than the double-digit interest […]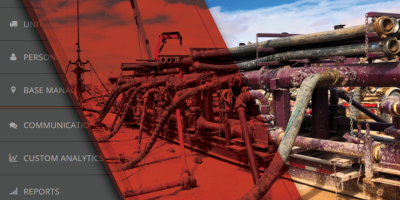 Posted on August 11th, 2023
Posted in Management | Oil and Gas | Project Management | Reporting | Service Quality
Although oil and gas producers are trying to get more out of existing wells than from drilling new ones, 2023 is on pace to be a record year for domestic oil and gas production. In this period of reduced exploration but peak output, wireline service companies and fracking service companies could greatly benefit from using […]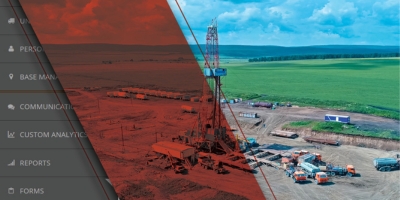 Posted on June 19th, 2023
Posted in Management | Oil and Gas | Project Management | Reporting | Service Quality
Oil exploration is expensive, and not without its risks, but it can be quite lucrative for a production company when a substantial reserve is identified. However, many oil fields are in remote, hard-to-reach locations. Before upstream activities like drilling and extraction can take place, a service company is contracted to construct one or more roads […]
Contact Us
Questions? Contact Us at
INFORMATION@DIGITOIL.COM
Sales/Billing: 1-877-626-7552 EXT 0
for Sales, 1 for Billing
Tech Support: 1-877-208-6153