Posted on March 8th, 2018 - Posted in Big Data | HSE | Management | Oil and Gas | Reporting | Safety
How One Customer Exceeded Safety Goals with WSR
The oil and gas industry continues to rebound from the downturn a few years ago. Prices fell, and companies were forced to lay off good employees. For a while, things looked bleak. Even as prices improved, attrition grew as newcomers to the industry filled the roles of those who left during layoffs. Luckily, a few companies bounced back faster than others. One such company dealt with the results of the downturn differently than most: they invested time and money into safety.
What They Did
From 2015-2017, the company saw an above-average turnover rate. In 2016, as the downturn took its toll, they lost 61% of their employees. Choices had to be made, including how to keep morale high through a turbulent change. They chose the unique path of prioritizing their employees' safety. In 2016, they began using Wellsite Report.
| | | | |
| --- | --- | --- | --- |
| Measurement | 2015 | 2016 | 2017 |
| Employees | 600 | 235 | 535 |
| Total Recordable Incident Rate (TRI) | 1.14 | .49 | .73 |
| Experience Modification Rate (EMR) | .58 | .54 | .52 |
| Vehicle Rate | (undisclosed) | 3.36 | 1.41 |
Through this implementation, they cut their Total Recordable Incident Rate (TRIR) by more than half, from 1.14 in 2015 to .49 in 2016. In 2017, they added 300 employees to put their staffing at over 600, averaging roughly 530 for the year. Only 10% of their 600 plus hires had more than one-year experience in the field, which can drive up risk and destroy performance. Wellsite Report enabled our client to maintain their culture of excellence, minimize risk and progress in an environment riddled with obstacles.


Click to enlarge
Although their number of employees nearly doubled in 2017, their TRI stayed well below the industry average and below its original 1.14 in 2015. With very little experience in the field, these impressive numbers proved how invaluable Wellsite Report can be to maintain or improving a safety culture.
In addition, their Experience Modification Rate (EMR) continuously dropped and allowed them to continually reduce their insurance costs. Finally, their Vehicle Rate plummeted by an impressive -1.95 between 2016 and 2017.
How They Did It
By using Wellsite Report, the company improved their safety culture while other companies struggled. Using the standard tools within WSR, the company was able to:
Implement a state-of-the-art safety observation program
Improve the quality of near miss reporting
Capture and better manage Stop Work Authority events
Improve action item tracking and completion
Become an awarded recognized leader in safety
Ready to join our other customers who are exceeding their safety goals? Contact us for a demo!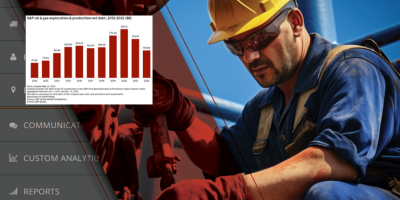 Posted on October 17th, 2023
Posted in Equipment | Management | Oil and Gas | Project Management
First, the good news. Since the height of the pandemic in 2020, exploration and production companies (E&Ps) have reduced their net debt from a high of $316.74 billion to $178.66 billion at the end of 2022. According to CreditSights senior analyst Charles Johnston, most independent E&Ps refinanced and now pay less than the double-digit interest […]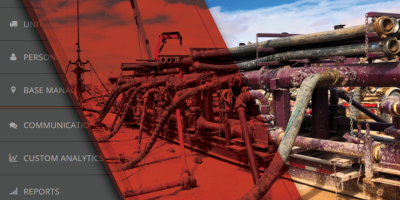 Posted on August 11th, 2023
Posted in Management | Oil and Gas | Project Management | Reporting | Service Quality
Although oil and gas producers are trying to get more out of existing wells than from drilling new ones, 2023 is on pace to be a record year for domestic oil and gas production. In this period of reduced exploration but peak output, wireline service companies and fracking service companies could greatly benefit from using […]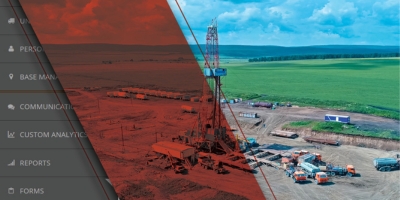 Posted on June 19th, 2023
Posted in Management | Oil and Gas | Project Management | Reporting | Service Quality
Oil exploration is expensive, and not without its risks, but it can be quite lucrative for a production company when a substantial reserve is identified. However, many oil fields are in remote, hard-to-reach locations. Before upstream activities like drilling and extraction can take place, a service company is contracted to construct one or more roads […]
Contact Us
Questions? Contact Us at
INFORMATION@DIGITOIL.COM
Sales/Billing: 1-877-626-7552 EXT 0
for Sales, 1 for Billing
Tech Support: 1-877-208-6153