Posted on August 13th, 2019 - Posted in Management | Project Management | Software Update | Tips and Tricks
Introducing External Operators
Contractors who work with Operators who do not use Wellsite Report have a new search option when searching their Incidents, Projects, and Tasks & Action Items. In order to search for these Operators, you will need to first add your Operator to your Project.
When you add an Operator to a project, you'll start to type the Operator name and options will appear. Options will start with existing WSR customers and then list the manually entered Operators. In the past if the Operator was not a WSR client, it was stored as whatever was typed. Therefore, you may find you have the same Operator under different names: ABC Operator, ABC Operator LLC, ABC Operator Inc, abc operator, et cetera.
NOTE: It will be up to your management to standardize these names so that WSR sees them as one single Operator.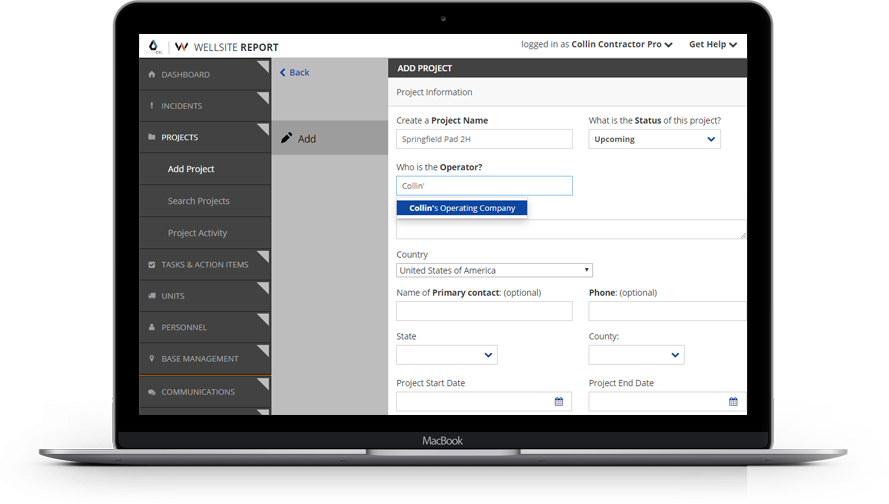 Now that you've added your Operators to your projects, you can search Projects, Incidents, Tasks & Action Items by Operator. On the search sidebar, you will find two Operator options: WSR Operators and External Operators. If an Operator uses Wellsite Report (WSR), you can search for them in the first Operators option. If they do not use WSR, search for the Operator in External Operators.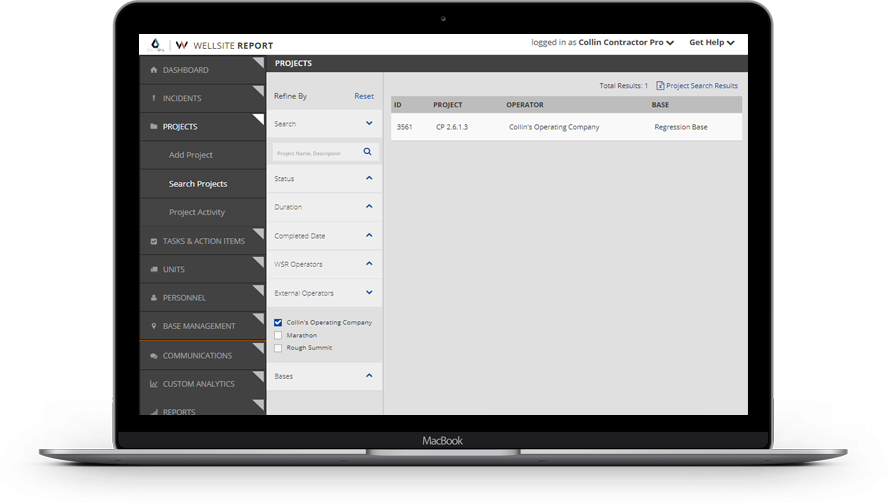 Once a Project is associated with an Operator, you can search for those Projects by External Operator or WSR Operator. If you would like to associate an Incident with that Operator, create the Incident by associating the Incident with a Project or Job on that Project. Tasks and Action Items attached to this Incident can also be searched using the Operator filters. This will allow you to search Incidents by WSR Operator or External Operator.
This feature increases your leverage as you communicate effectively with your Operators. Using this ability along side the ability to add external users to email alerts ensures your transparency with Operators will exceed expectations. Find out what else came in our most recent release here!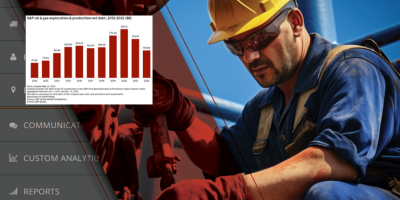 Posted on October 17th, 2023
Posted in Equipment | Management | Oil and Gas | Project Management
First, the good news. Since the height of the pandemic in 2020, exploration and production companies (E&Ps) have reduced their net debt from a high of $316.74 billion to $178.66 billion at the end of 2022. According to CreditSights senior analyst Charles Johnston, most independent E&Ps refinanced and now pay less than the double-digit interest […]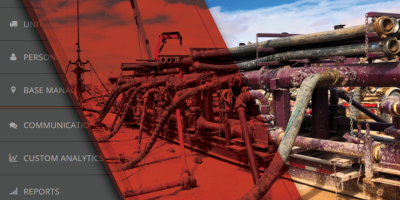 Posted on August 11th, 2023
Posted in Management | Oil and Gas | Project Management | Reporting | Service Quality
Although oil and gas producers are trying to get more out of existing wells than from drilling new ones, 2023 is on pace to be a record year for domestic oil and gas production. In this period of reduced exploration but peak output, wireline service companies and fracking service companies could greatly benefit from using […]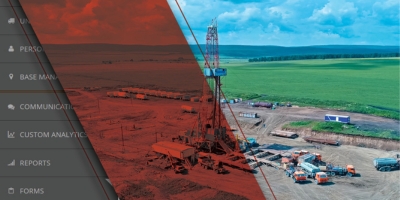 Posted on June 19th, 2023
Posted in Management | Oil and Gas | Project Management | Reporting | Service Quality
Oil exploration is expensive, and not without its risks, but it can be quite lucrative for a production company when a substantial reserve is identified. However, many oil fields are in remote, hard-to-reach locations. Before upstream activities like drilling and extraction can take place, a service company is contracted to construct one or more roads […]
Contact Us
Questions? Contact Us at
INFORMATION@DIGITOIL.COM
Sales/Billing: 1-877-626-7552 EXT 0
for Sales, 1 for Billing
Tech Support: 1-877-208-6153