Posted on August 1st, 2019 - Posted in Big Data
Visualizing big data for maximum profits
Once on this blog, we asked you, "Are you ready to compete in the age of analytics?" It's not the first time, or the last, that we'll ask about big data and if you are embracing its benefits. We know there are pitfalls to that much data. From the beginning, Wellsite Report handled the heavy lifting of the first pitfall: gathering data. Putting the ability to gather data into the hands of your employees with our mobile app changed the game. As of August 1, WSR has captured 72,633 incidents, 114,009 project updates, and 48,552 custom form submissions. In other words, 235,194 data points ready to be analyzed.
What do we do with these data points now? How can these data points help your company understand its successes and its opportunities for growth? We gave you the ability to export your data to Excel and create charts, graphs, and other analytical tools on your own. While that ability is still available, we've taken big data analyzation to the next level. Our custom analytics give you the power to understand the data you've worked hard to collect to make smarter, more powerful decisions.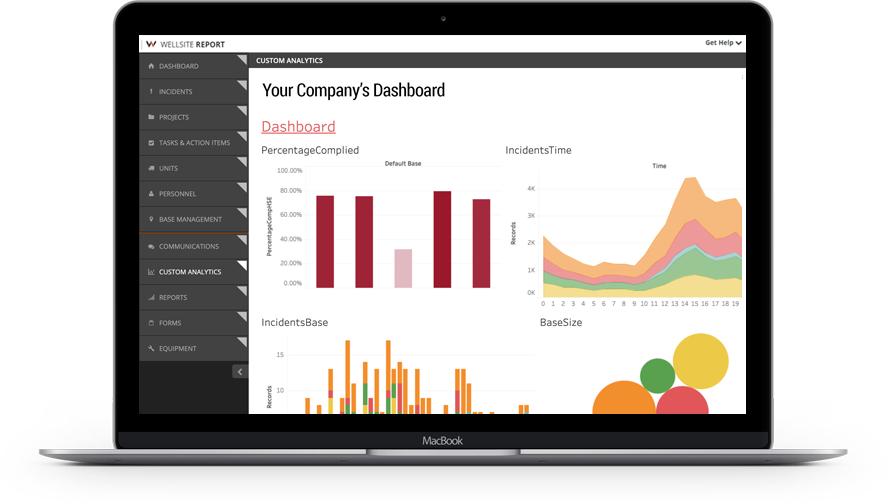 What are Custom Analytics?
No two companies are alike. That's why our Custom Analytics are entirely tailored for your needs. Our interactive dashboards display trends, like project activity. They also highlight areas that need attention, like incident rates at specific bases. Put together, you have proof that those bases who report the most BBS Observations have fewer incidents, leading to less downtime, equaling faster project completion, and that results in more money. Dig deeper and operators can find out which contractors are going above and beyond; contractors can prove their value to operators, and everyone wins.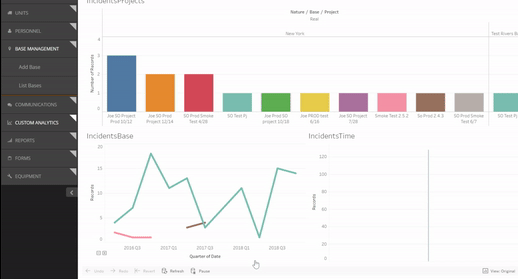 But big data can be complicated and more overwhelming than a few bar graphs. That's why when you work with Wellsite Report, we can help you understand your data. Our consulting team works to understand exactly what you need and can create, change, and manage these analytics with you as your company needs evolve. We'll show you different trends and identify causation vs. correlation between your data sets. Big data is confusing, but with Wellsite Report on your side, it doesn't have to be.
Are you visualizing your data? Let Wellsite Report help! Contact us and we'll set up your custom dashboard and help you get maximum profits.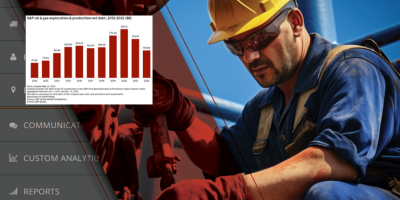 Posted on October 17th, 2023
Posted in Equipment | Management | Oil and Gas | Project Management
First, the good news. Since the height of the pandemic in 2020, exploration and production companies (E&Ps) have reduced their net debt from a high of $316.74 billion to $178.66 billion at the end of 2022. According to CreditSights senior analyst Charles Johnston, most independent E&Ps refinanced and now pay less than the double-digit interest […]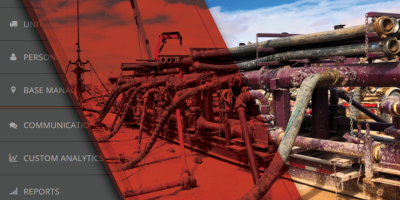 Posted on August 11th, 2023
Posted in Management | Oil and Gas | Project Management | Reporting | Service Quality
Although oil and gas producers are trying to get more out of existing wells than from drilling new ones, 2023 is on pace to be a record year for domestic oil and gas production. In this period of reduced exploration but peak output, wireline service companies and fracking service companies could greatly benefit from using […]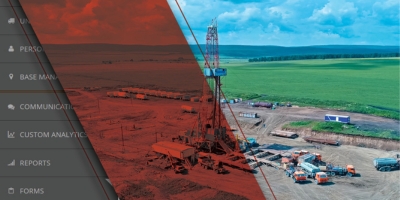 Posted on June 19th, 2023
Posted in Management | Oil and Gas | Project Management | Reporting | Service Quality
Oil exploration is expensive, and not without its risks, but it can be quite lucrative for a production company when a substantial reserve is identified. However, many oil fields are in remote, hard-to-reach locations. Before upstream activities like drilling and extraction can take place, a service company is contracted to construct one or more roads […]
Contact Us
Questions? Contact Us at
INFORMATION@DIGITOIL.COM
Sales/Billing: 1-877-626-7552 EXT 0
for Sales, 1 for Billing
Tech Support: 1-877-208-6153