Posted on July 1st, 2019 - Posted in Software Update
Release Notes – 2.6.4
Introducing General Tasks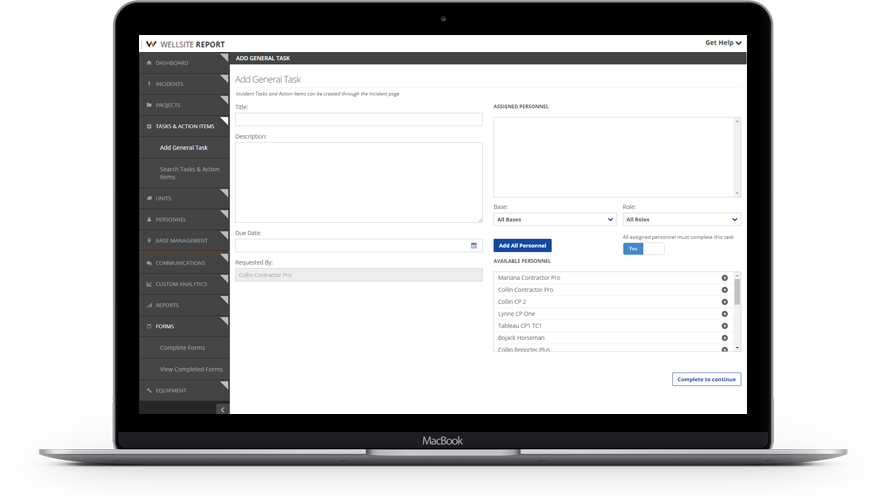 Tasks can now be assigned outside of incidents!
Tasks and action items now have their own section on the sidebar for easy access
Assign the tasks to individuals, to a role type, or to an entire base
Make the task required to be completed by all assignees or just one of the assignees
Searching Tasks/Action Items will include General Tasks
Project data
Update data
Tasks and Action Items data
Equipment updates data
Custom Form data
Custom Forms and Equipment Updates
List of existing Units now available as a dropdown list
List of existing Equipment now available as a dropdown list
Custom Forms and Equipment now include an "Add User Alert" field – This allows the form to send an email to an individual when it's updated at the time of its completion. Unlike Email Alerts, this can be different each time a form is filled out.
Mobile Updates
General Tasks are available on mobile
Tasks can be viewed and completed on the mobile app for fast communication and efficiency
Refined Project Name Searches – Users are now prompted to refine their search terms if their search finds more than 20 results.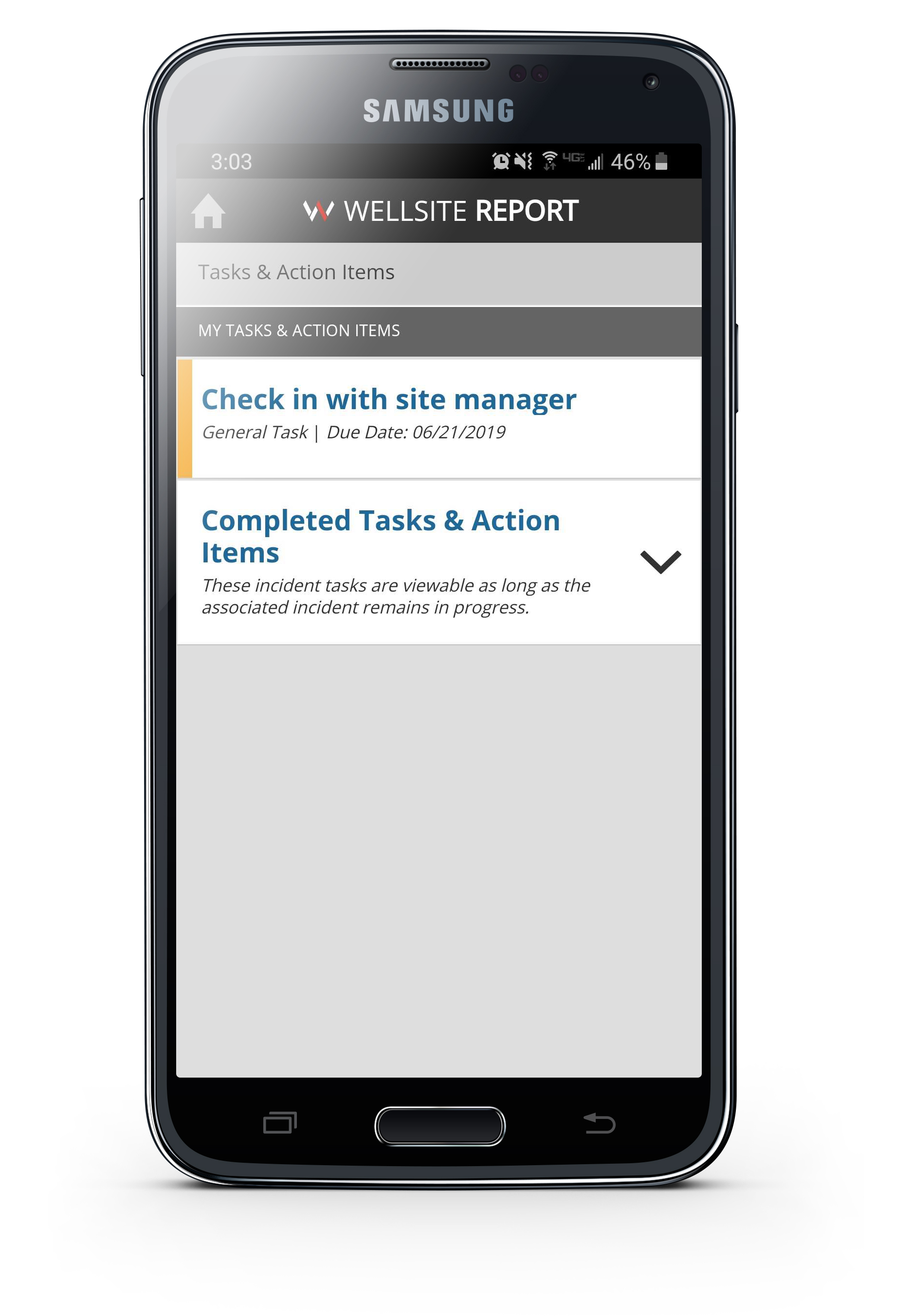 ---
"My WSR hasn't updated, what's up with that?"
Try clearing your browser's cache. If you still don't see all our awesome updates,
contact us
.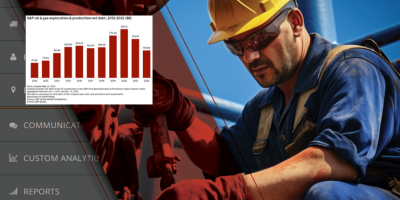 Posted on October 17th, 2023
Posted in Equipment | Management | Oil and Gas | Project Management
First, the good news. Since the height of the pandemic in 2020, exploration and production companies (E&Ps) have reduced their net debt from a high of $316.74 billion to $178.66 billion at the end of 2022. According to CreditSights senior analyst Charles Johnston, most independent E&Ps refinanced and now pay less than the double-digit interest […]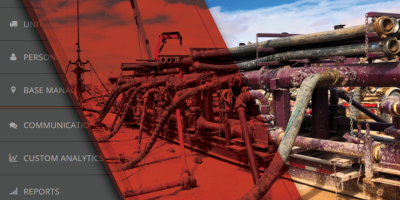 Posted on August 11th, 2023
Posted in Management | Oil and Gas | Project Management | Reporting | Service Quality
Although oil and gas producers are trying to get more out of existing wells than from drilling new ones, 2023 is on pace to be a record year for domestic oil and gas production. In this period of reduced exploration but peak output, wireline service companies and fracking service companies could greatly benefit from using […]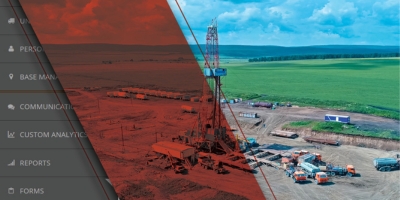 Posted on June 19th, 2023
Posted in Management | Oil and Gas | Project Management | Reporting | Service Quality
Oil exploration is expensive, and not without its risks, but it can be quite lucrative for a production company when a substantial reserve is identified. However, many oil fields are in remote, hard-to-reach locations. Before upstream activities like drilling and extraction can take place, a service company is contracted to construct one or more roads […]
Contact Us
Questions? Contact Us at
INFORMATION@DIGITOIL.COM
Sales/Billing: 1-877-626-7552 EXT 0
for Sales, 1 for Billing
Tech Support: 1-877-208-6153