Posted on February 8th, 2018 - Posted in Management | Oil and Gas | OSHA | Reporting | Safety
OSHA Fines Suck. Wellsite Report Doesn't.
In 2016, OSHA shared their Top 10 serious and willful violations. Within those Top 10 categories were over 35,000 violations – yikes. When an OSHA violation is determined to be a Willful Violation (considered intentional violations, committed without regard for employee safety), a company can face up to $70,000. For one fine – and that doesn't take into account what happens if an employee dies.
Yes, believe it or not, companies do get fined for Willful Violations. This not only hurts their pocket, but it hurts their employees, morale, and public opinion. When it's time to hire, employees will check a company's history and if they see a company has a history of violations, it makes them less inclined to apply. A company's history can hurt their ability to hire the best candidate. So then the company has to ask: why spend money paying OSHA and still not being safe when you can pay a lot less money and also be safe? This is a no-brainer. You need Wellsite Report.
Beyond wanting employees to go home uninjured, a safe workplace is a cost-effective workplace. Making the decision to prioritize safety on your oil rig, wellsite, manufacturing facility, or construction zone can save you hundreds of thousands — of dollars. When management takes safety seriously, employees follow suit. That's what Wellsite Report does for you.
In 2016, OSHA reported there were 2,365 serious violations regarding ladders. Serious OSHA violations can cost a company up to $7,000 – OSHA potentially could have fined companies $16.5 million dollars for not having safe ladders. These fines can vary, however, based on the severity, the company's history of violations, and good faith put into the company. If you have Wellsite Report, then you track BBS observations and when OSHA comes knocking, the following is at your fingertips:
How often there is a report of unsafe ladders
Complete incident management – action items, tasks, and due dates are easy to find assigned to every ladder incident
Fully archived history shows that your ladder incidents have decreased, your turn-around for fixing issues has improved
Strong negotiating power
That's what Wellsite Report does. We save you from OSHA fines; we can cut your Worker's Compensation Insurance by HALF; we have proven to be the best solution to reduce unnecessary cost to your current safety programs. Why are you still paying to be unsafe?
Both your employees and your budget deserve to be protected. Wellsite Report helps you reduce risk, minimize costs, and gain efficiency. Let us show you how.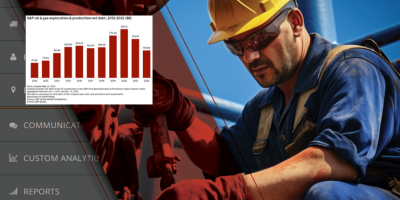 Posted on October 17th, 2023
Posted in Equipment | Management | Oil and Gas | Project Management
First, the good news. Since the height of the pandemic in 2020, exploration and production companies (E&Ps) have reduced their net debt from a high of $316.74 billion to $178.66 billion at the end of 2022. According to CreditSights senior analyst Charles Johnston, most independent E&Ps refinanced and now pay less than the double-digit interest […]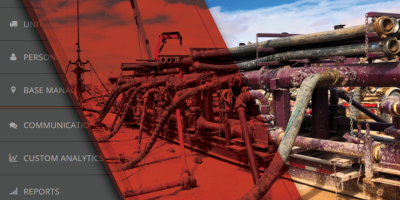 Posted on August 11th, 2023
Posted in Management | Oil and Gas | Project Management | Reporting | Service Quality
Although oil and gas producers are trying to get more out of existing wells than from drilling new ones, 2023 is on pace to be a record year for domestic oil and gas production. In this period of reduced exploration but peak output, wireline service companies and fracking service companies could greatly benefit from using […]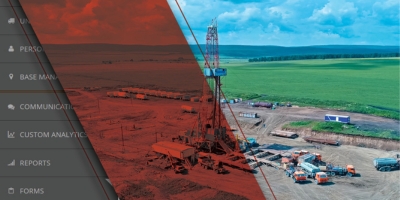 Posted on June 19th, 2023
Posted in Management | Oil and Gas | Project Management | Reporting | Service Quality
Oil exploration is expensive, and not without its risks, but it can be quite lucrative for a production company when a substantial reserve is identified. However, many oil fields are in remote, hard-to-reach locations. Before upstream activities like drilling and extraction can take place, a service company is contracted to construct one or more roads […]
Contact Us
Questions? Contact Us at
INFORMATION@DIGITOIL.COM
Sales/Billing: 1-877-626-7552 EXT 0
for Sales, 1 for Billing
Tech Support: 1-877-208-6153