Posted on May 9th, 2023 - Posted in HSE | Oil and Gas | Reporting | Safety | Service Quality
Provide a rapid response to disasters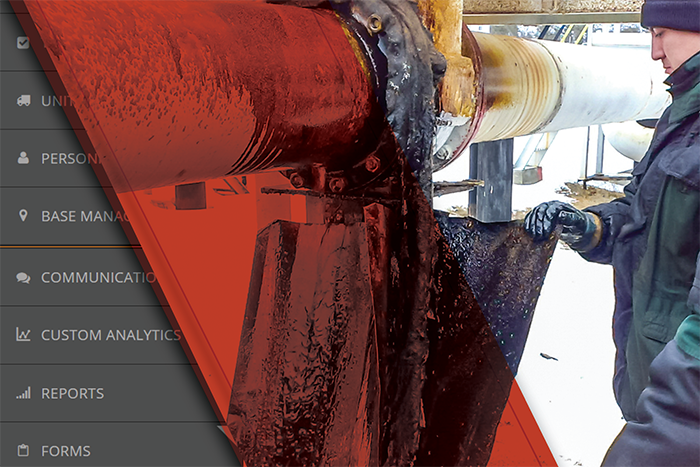 Natural disasters such as floods, fires, tornadoes, and major storms can occur most anywhere and wreak havoc upon your company's infrastructure and assets. That's why you need to execute an effective rapid response that ensures continuity of operations and mitigates harm to people and property in surrounding areas. Wellsite Report helps make it happen.
Prioritize quality and safety
When disaster strikes, Wellsite Report enables workers on scene to assess the situation and fill out a custom emergency response form. This can help your management team confirm your field employees are correctly following associated procedures, helping to protect personnel and equipment.
In addition, Wellsite Report's health and safety (HSE) incident reporting logs injuries and damage to equipment and the environment. This report's data fields enable workers to capture a wide variety of data, from location of any bodily injuries and their severity to the volume of oil, gas, or other liquid lost in a possible spill or uncontrolled release.
Wellsite Report's real-time incident reporting and incident management workflow enable workers to respond quickly and more effectively to a bad situation, plus they complement your company's behavior-based safety (BBS) program. Historic and trending BBS data can be used to identify areas where potentially hazardous situations could occur, either before, during, or in the wake of a natural disaster.
Keep everybody updated at all times
Wellsite Report's real-time notification system immediately alerts all pertinent employees via email when an incident happens during a natural disaster. These real-time alerts provide a summary of the event type, including its location. The field employee submitting the alert can also attach photos to the summary to emphasize a greater need to address the situation. Email alerts can also be filtered by incident type and severity, facilitating a rapid response to a single location or multiple areas hit by an earthquake, flood, fire, tornado, or major storm.
Master the disaster with the real-time capabilities of Wellsite Report.
---
"My WSR hasn't updated, what's up with that?"
Try clearing your browser's cache. If you still don't see all our awesome updates, contact us.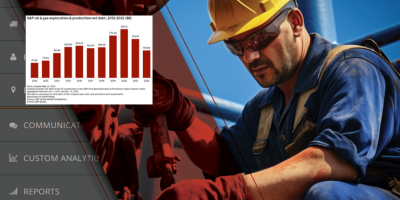 Posted on October 17th, 2023
Posted in Equipment | Management | Oil and Gas | Project Management
First, the good news. Since the height of the pandemic in 2020, exploration and production companies (E&Ps) have reduced their net debt from a high of $316.74 billion to $178.66 billion at the end of 2022. According to CreditSights senior analyst Charles Johnston, most independent E&Ps refinanced and now pay less than the double-digit interest […]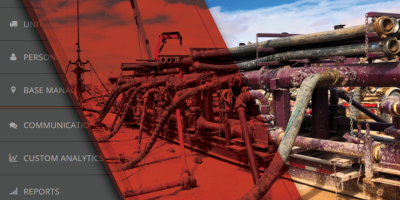 Posted on August 11th, 2023
Posted in Management | Oil and Gas | Project Management | Reporting | Service Quality
Although oil and gas producers are trying to get more out of existing wells than from drilling new ones, 2023 is on pace to be a record year for domestic oil and gas production. In this period of reduced exploration but peak output, wireline service companies and fracking service companies could greatly benefit from using […]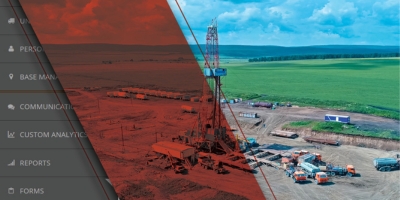 Posted on June 19th, 2023
Posted in Management | Oil and Gas | Project Management | Reporting | Service Quality
Oil exploration is expensive, and not without its risks, but it can be quite lucrative for a production company when a substantial reserve is identified. However, many oil fields are in remote, hard-to-reach locations. Before upstream activities like drilling and extraction can take place, a service company is contracted to construct one or more roads […]
Contact Us
Questions? Contact Us at
INFORMATION@DIGITOIL.COM
Sales/Billing: 1-877-626-7552 EXT 0
for Sales, 1 for Billing
Tech Support: 1-877-208-6153