Posted on January 4th, 2018 - Posted in Oil and Gas
Staying Safe During Cold Weather
As the East Coast gets hit with a bomb cyclone – or as we like to call it here at DigitOil, winter – it's important to keep safe. Here are some tips to make sure your home and family are safe and warm during the cold.
Clear any snow around outside vents or appliances. Blocked vents can cause carbon monoxide to build-up into the home.

Carbon monoxide poisoning is most prevalent during cold months due to blocked vents. Symptoms include headache, fatigue, nausea, and dizziness.

Shovel a path to your gas meter so that personnel may access the meter at anytime.
Turn off heaters, electric blankets, and extinguish the fireplace before leaving a room.
Keep space heaters on level ground and away from flammable objects, especially fabrics such as curtains, bedding, and rugs.
Remove snow and ice from outdoor pipes gently, preferably with a brush. Do not kick or hit the pipes with a hard object such as a hammer.
Do not use gas grill or stove inside your home, even if electricity to your electric oven/stove goes out. Always use gas grills and stoves in an outdoor, open space.
Know the emergency number of your gas provider and call immediately if you smell a bad odor, like rotten eggs.

If you suspect a leak, leave the building and do not return until your provider assures you it is safe.
More tips can be found from websites from your gas providers. Here's to starting off your 2018 safely!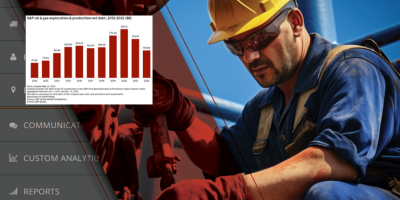 Posted on October 17th, 2023
Posted in Equipment | Management | Oil and Gas | Project Management
First, the good news. Since the height of the pandemic in 2020, exploration and production companies (E&Ps) have reduced their net debt from a high of $316.74 billion to $178.66 billion at the end of 2022. According to CreditSights senior analyst Charles Johnston, most independent E&Ps refinanced and now pay less than the double-digit interest […]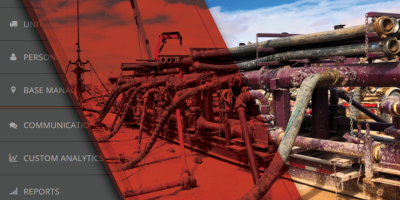 Posted on August 11th, 2023
Posted in Management | Oil and Gas | Project Management | Reporting | Service Quality
Although oil and gas producers are trying to get more out of existing wells than from drilling new ones, 2023 is on pace to be a record year for domestic oil and gas production. In this period of reduced exploration but peak output, wireline service companies and fracking service companies could greatly benefit from using […]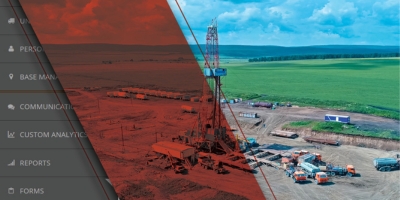 Posted on June 19th, 2023
Posted in Management | Oil and Gas | Project Management | Reporting | Service Quality
Oil exploration is expensive, and not without its risks, but it can be quite lucrative for a production company when a substantial reserve is identified. However, many oil fields are in remote, hard-to-reach locations. Before upstream activities like drilling and extraction can take place, a service company is contracted to construct one or more roads […]
Contact Us
Questions? Contact Us at
INFORMATION@DIGITOIL.COM
Sales/Billing: 1-877-626-7552 EXT 0
for Sales, 1 for Billing
Tech Support: 1-877-208-6153