Posted on December 2nd, 2021 - Posted in HSE | Oil and Gas | Reporting | Safety
The Importance of Securing Site Assets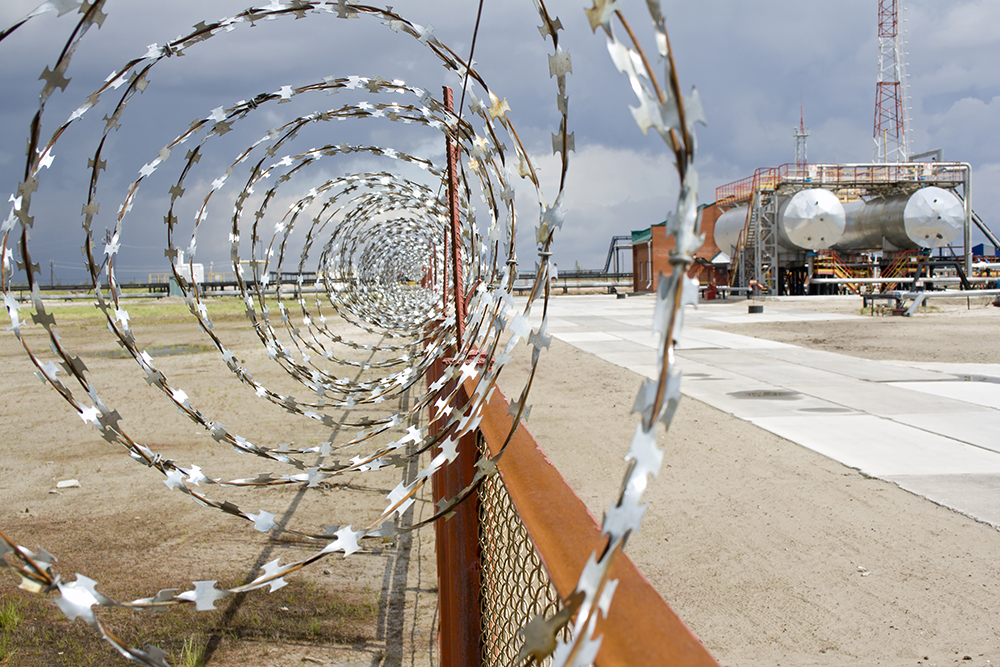 Jodi Rell, who served as the 87th governor of Connecticut, said, "At the end of the day, the goals are simple: safety and security." How very true. Yet while the goals may be simple, the means to achieve them can be complex and costly.
The oil and gas industries require multiple insurances: general liability, environmental liability, property insurance, healthcare insurance, and disability insurance. You can insure anything. Commercial property insurance will help you mitigate the costs of repair or replacement of structures, equipment, and physical property from theft, vandalism, and fire. It can be costly, but it's not optional.
Sabotage leaves thousands in the cold
Take the sabotage case of Aspen's Black Hills Energy. On December 26, 2020. Despite chains and locks, valves in three separate sites were turned to depressurize the gas flow, leaving many residences without heat or hot water.
The solution? Technicians from Black Hills and at least four other energy companies had to drive, in the Aspen snow, to manually turn off roughly 3,500 residential gas meters to secure and test the system. Later, they had to return to all those homes to relight pilot lights. Approximately 40 to 60% of the residences had someone at home during the technicians' first attempt to restore energy. The city of Denver provided 4,000 space heaters for distribution, which required pre-emptive measures to be taken to prepare for the extra draw on the electrical grid that the heaters would create.
While no group has claimed responsibility for the incident, "Earth First!," the name of a radical environmental organization, was written on one of the pipelines. The total cost to resolve the incident is estimated to be approximately $1.4 million. Fortunately, no one was injured.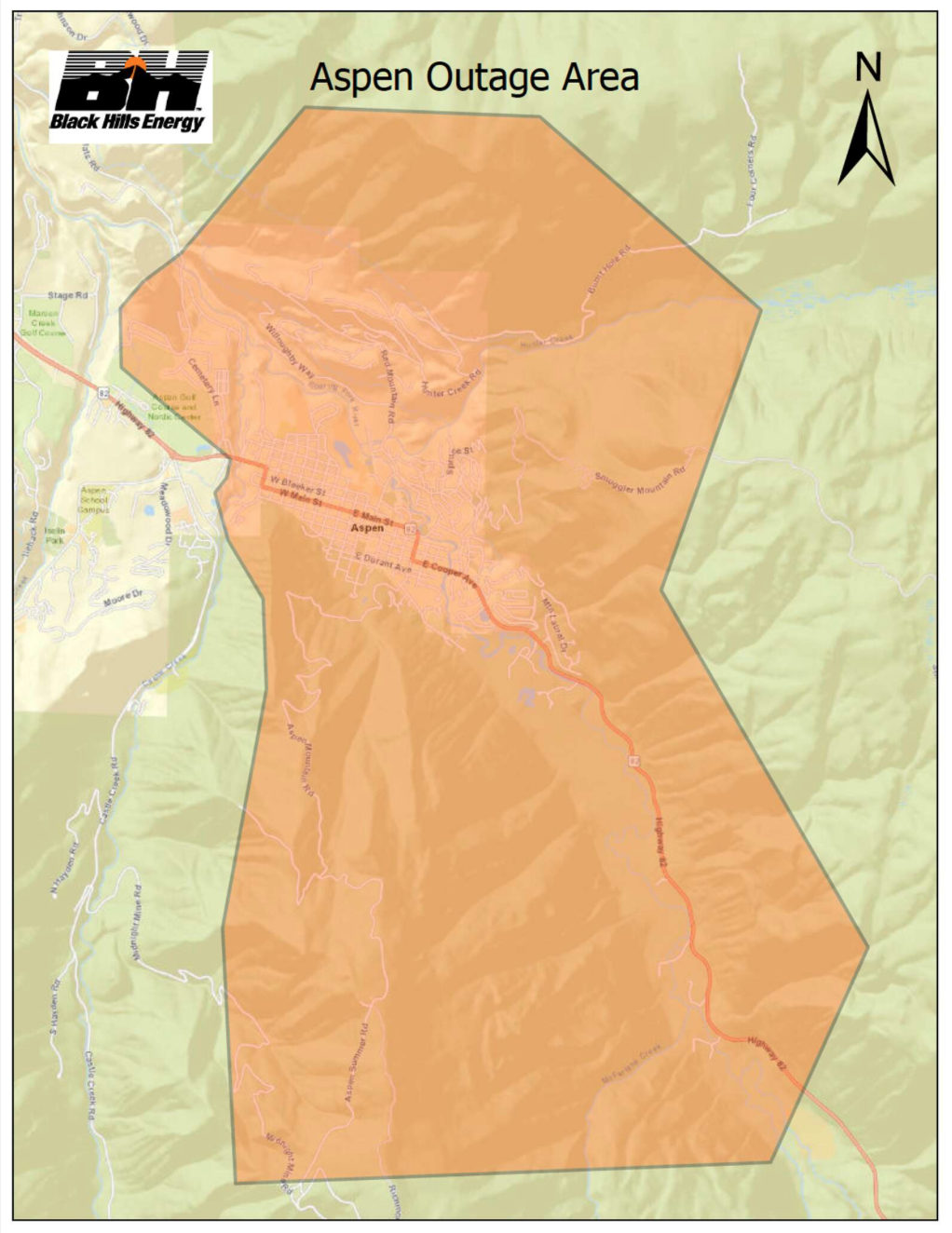 Source: Black Hills Energy
Likewise, damage — intentional or otherwise — to offshore production sites, will also have far-reaching effects well beyond the rig site. An incident at an offshore facility could cause extensive environmental damage that has a devastating impact on the economies of coastal areas, as well as tragic ramifications for the environment and its natural inhabitants.
Where do the vulnerabilities lie?
According to the National Petroleum Council (NPC), of a dozen physical infrastructure components of the oil industry, the three with a "High" level of vulnerability to intentional damage or disruption were: refineries, product pipeline interconnects, and product distribution (rail, truck, and barge). The two that were characterized as having a "Low" level of vulnerability were: the strategic petroleum reserve (SPR) and crude oil pipelines. However, the NPC considered the impact on supply, economy, and safety to be "High" for 10 of the 12 components.
As for the gas industry, the only one of nine physical infrastructure components rated to have a "High" level of vulnerability was: city gate (LCD) interconnections. Gas processing plants and gas compressor stations were rated to have "Medium" vulnerability. The NPC also considered the impact on supply, economy, and safety to be "High" for seven of the nine industry components.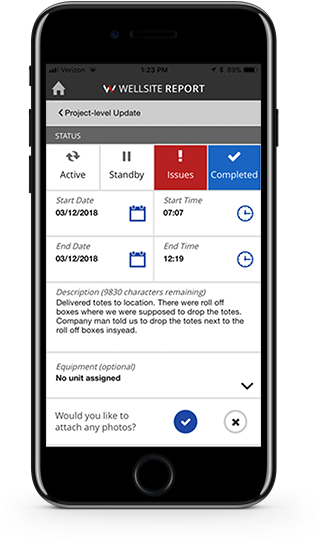 Ways to ensure asset security
In the event of a site incident, SMS text messages can be sent directly from the Wellsite Report website to the mobile devices of any number of personnel — at any time, 24/7. Whether it's a quick update, an alert, a report, or other information — even an image or PDF attachment, your message can be sent immediately from the field.
From a proactive standpoint, project/site managers can use Wellsite software to manage the installation and maintenance of barriers that protect compressor stations, main load valves, right-of-way easements, meter and regulation stations, substations, water impoundments, and well pads. The software can also be used to schedule and track the delivery, storage, and deployment of chain-link, electrified, or non-conductive vinyl temporary or security fencing.
Inland or offshore, Wellsite Report can help keep your site well-protected.
---
"My WSR hasn't updated, what's up with that?"
Try clearing your browser's cache. If you still don't see all our awesome updates, contact us.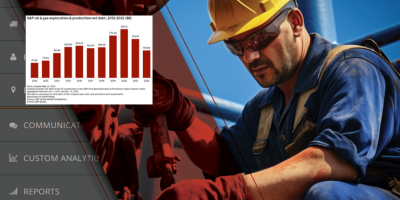 Posted on October 17th, 2023
Posted in Equipment | Management | Oil and Gas | Project Management
First, the good news. Since the height of the pandemic in 2020, exploration and production companies (E&Ps) have reduced their net debt from a high of $316.74 billion to $178.66 billion at the end of 2022. According to CreditSights senior analyst Charles Johnston, most independent E&Ps refinanced and now pay less than the double-digit interest […]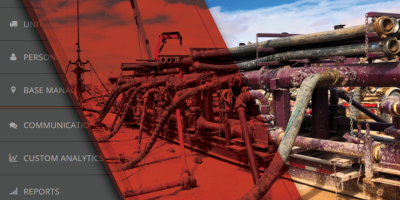 Posted on August 11th, 2023
Posted in Management | Oil and Gas | Project Management | Reporting | Service Quality
Although oil and gas producers are trying to get more out of existing wells than from drilling new ones, 2023 is on pace to be a record year for domestic oil and gas production. In this period of reduced exploration but peak output, wireline service companies and fracking service companies could greatly benefit from using […]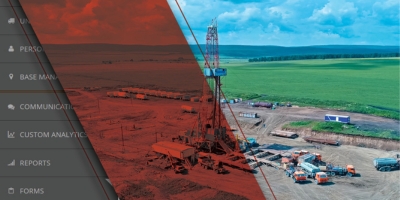 Posted on June 19th, 2023
Posted in Management | Oil and Gas | Project Management | Reporting | Service Quality
Oil exploration is expensive, and not without its risks, but it can be quite lucrative for a production company when a substantial reserve is identified. However, many oil fields are in remote, hard-to-reach locations. Before upstream activities like drilling and extraction can take place, a service company is contracted to construct one or more roads […]
Contact Us
Questions? Contact Us at
INFORMATION@DIGITOIL.COM
Sales/Billing: 1-877-626-7552 EXT 0
for Sales, 1 for Billing
Tech Support: 1-877-208-6153