Posted on September 17th, 2020 - Posted in Big Data | HSE | Management | Oil and Gas | Project Management | Reporting | Safety | Service Quality | Software Update
100K Form Submissions!
In September of 2020 WSR's Form Builder Service and Custom Forms modules broke a new record with over 100k submissions!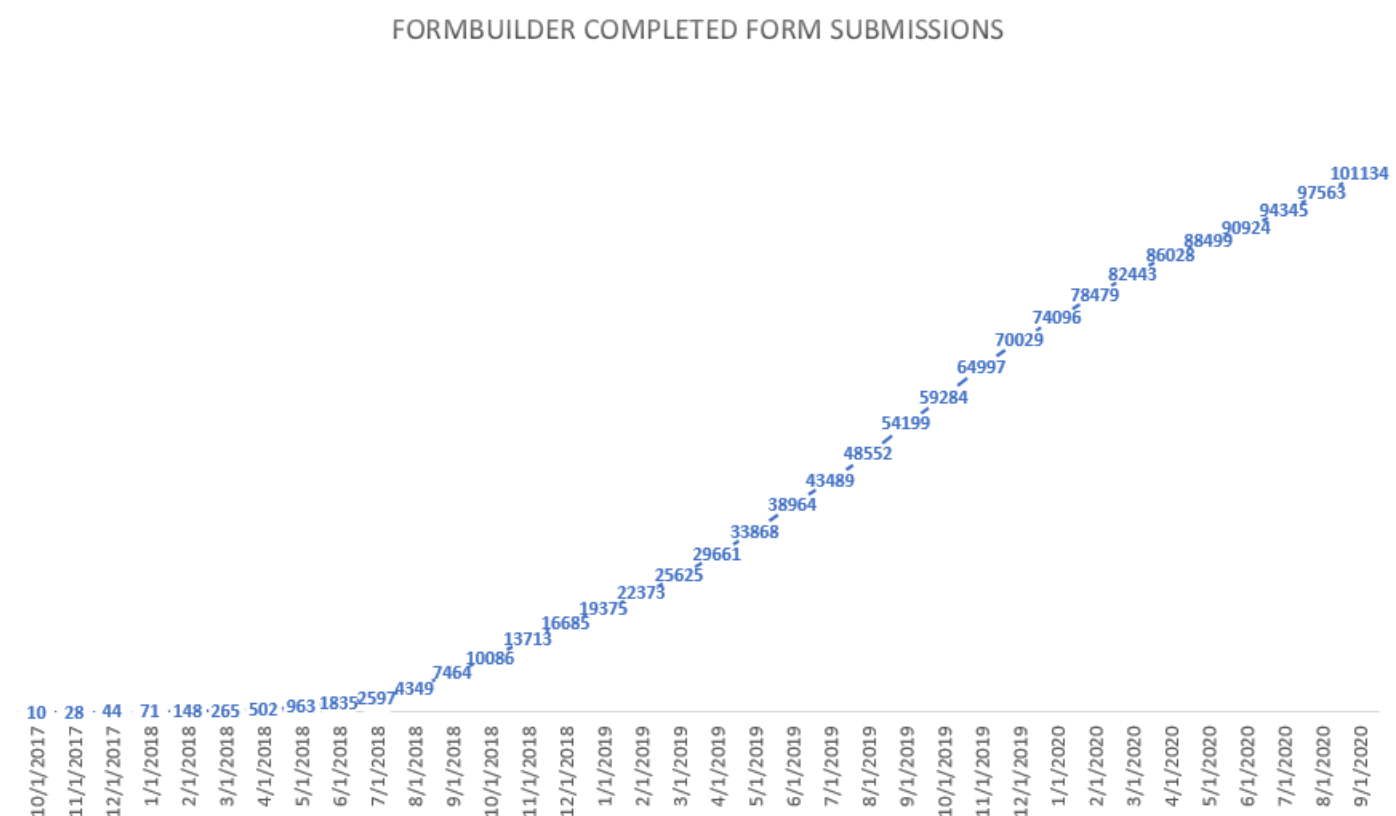 WSR began development in 2014 as a management software app with the five CORE features. Storing, managing and analyzing Incidents, Projects, Tasks, Units and Personnel.
Without question, the most powerful and customizable tools of WSR, our Form Builder Service and Custom Forms modules have seen remarkable success since they were first introduced in late 2017. These modules are under near constant development and improvement, all while maintaining their reliability and flexibility. Some features that have helped Form Builder Service and Custom Forms evolve into the tools they are today include;
Dynamic list fields
File and image storage
GPS and signature capture
PDF and Excel exports
Conditional field value and recurring email notifications
Linked Equipment Items through Field Associations on forms
More recent additions include;
Automated Tasks generated from Custom Form submissions
Slider field type
Dynamic Repeating Fields
Fieldsets
Automated Tasks added the ability to create a General Task directly from a Custom Form submission. Dynamic Fields and Fieldsets gave our customers the option to add or remove fields as needed or place them into clearly defined groups.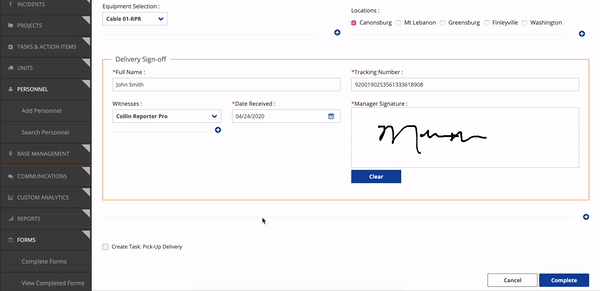 With every release, Custom Forms and our Form Builder Service continue to grow, granting more flexibility and functionality to WSR's customers. Where will we it take it next?
---
For more information or to begin setting up your Custom Forms, contact your Account Administrator!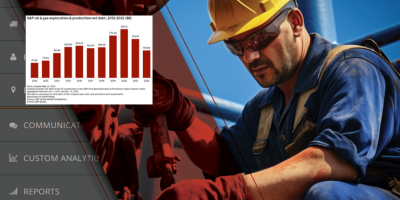 Posted on October 17th, 2023
Posted in Equipment | Management | Oil and Gas | Project Management
First, the good news. Since the height of the pandemic in 2020, exploration and production companies (E&Ps) have reduced their net debt from a high of $316.74 billion to $178.66 billion at the end of 2022. According to CreditSights senior analyst Charles Johnston, most independent E&Ps refinanced and now pay less than the double-digit interest […]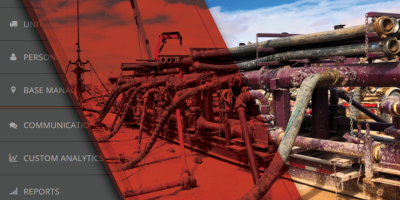 Posted on August 11th, 2023
Posted in Management | Oil and Gas | Project Management | Reporting | Service Quality
Although oil and gas producers are trying to get more out of existing wells than from drilling new ones, 2023 is on pace to be a record year for domestic oil and gas production. In this period of reduced exploration but peak output, wireline service companies and fracking service companies could greatly benefit from using […]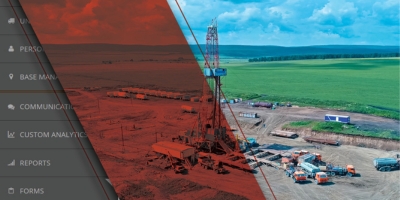 Posted on June 19th, 2023
Posted in Management | Oil and Gas | Project Management | Reporting | Service Quality
Oil exploration is expensive, and not without its risks, but it can be quite lucrative for a production company when a substantial reserve is identified. However, many oil fields are in remote, hard-to-reach locations. Before upstream activities like drilling and extraction can take place, a service company is contracted to construct one or more roads […]
Contact Us
Questions? Contact Us at
INFORMATION@DIGITOIL.COM
Sales/Billing: 1-877-626-7552 EXT 0
for Sales, 1 for Billing
Tech Support: 1-877-208-6153