Posted on December 31st, 2019 - Posted in Big Data | HSE | Management | Oil and Gas | Project Management | Reporting | Safety | Service Quality | Software Update
A Look Back at 2019 with Wellsite Report
2019 is coming to an end – time to look back on all the incredible changes from the past year! As we think of our new and renewing customers, we wanted to show you just how much Wellsite Report grew and matured this year. Take a look at some of the major updates that were released to our customers over the last year!
FEBRUARY
Release Version – 2.6.1.3
The first Wellsite Report update of 2019 included many changes that included improved performance and user interface options. But our biggest addition for the month, Incident History Tracking, gave managers more incident oversight. Whenever a user edits an existing incident, the History tab stores the previous values as well as a record of who updated the incident and when the update took place.
APRIL
Release Version – 2.6.2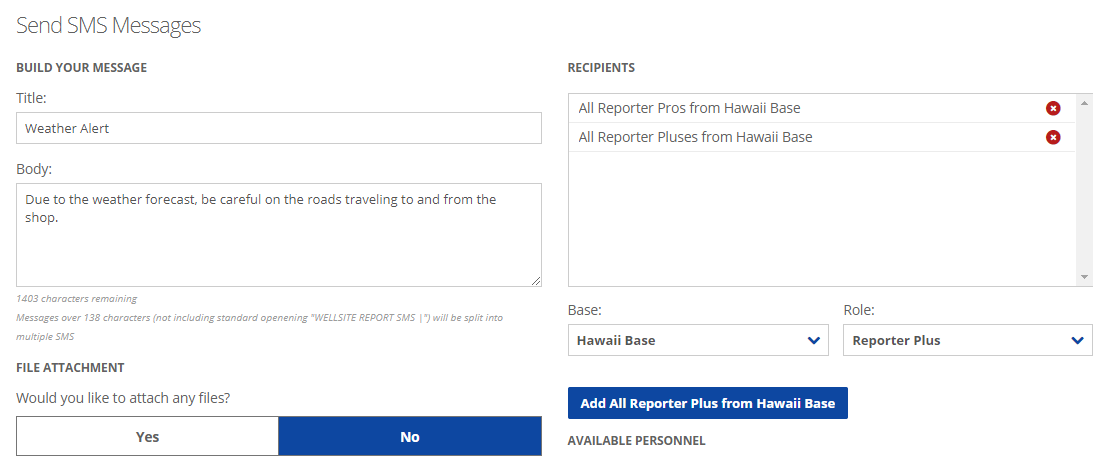 Customers use email alerts like crazy, but sometimes that's not enough. We decided to add another communication option to WSR: text messages! Knowing that texts are the most read types of communication, customers can now send crucial information to their employees. If your message can't wait in an inbox, use WSR to send text messages to any user who has a mobile number in their WSR account.
MAY
Release Version – 2.6.3
We've collected thousands and thousands (and thousands) of your data points. In May, we took that data to the next step and introduced Custom Analytics. It's time to truly understand your business. With filters, graphs, and maps available for your data, everything is tailored for your needs and gives your company the boost it deserves. These interactive graphs allow you to dive deep into your data and give you the information that matters most. Custom Analytics in Wellsite Report brings a whole new meaning to "Better Reporting, Greater Results."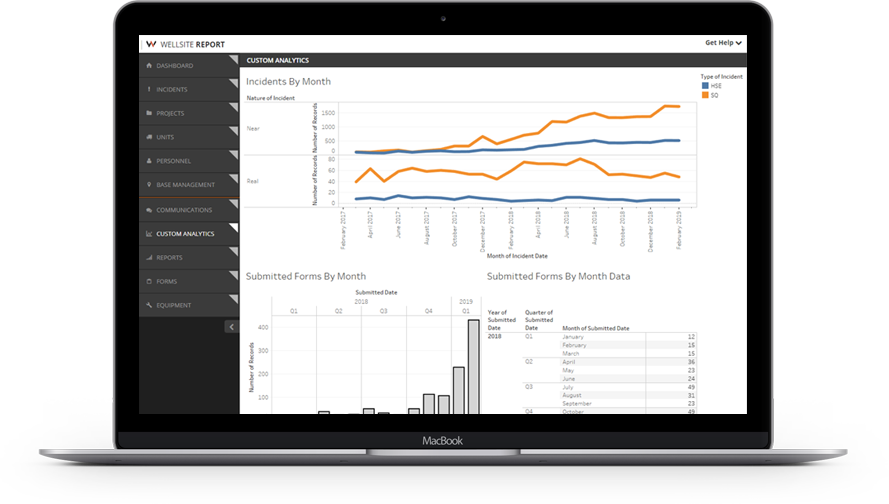 JULY
Release Version – 2.6.4
General Tasks, Custom Analytics Improvements, and More
July was a big month! We added General Tasks, allowing you to create tasks for your employees outside the confines of an incident. We also increased the power of Custom Analytics, adding project updates, equipments, custom forms, and more to your dashboards. Plus, we added a new ability to Custom Forms and Equipment: each now includes an "Add User Alert" field – This allows the form to send an email to an individual when it's updated at the time of its completion. Unlike Email Alerts, this can be different each time a form is filled out. Just when we think Custom Forms and Equipment are as powerful as possible, we come up with something new.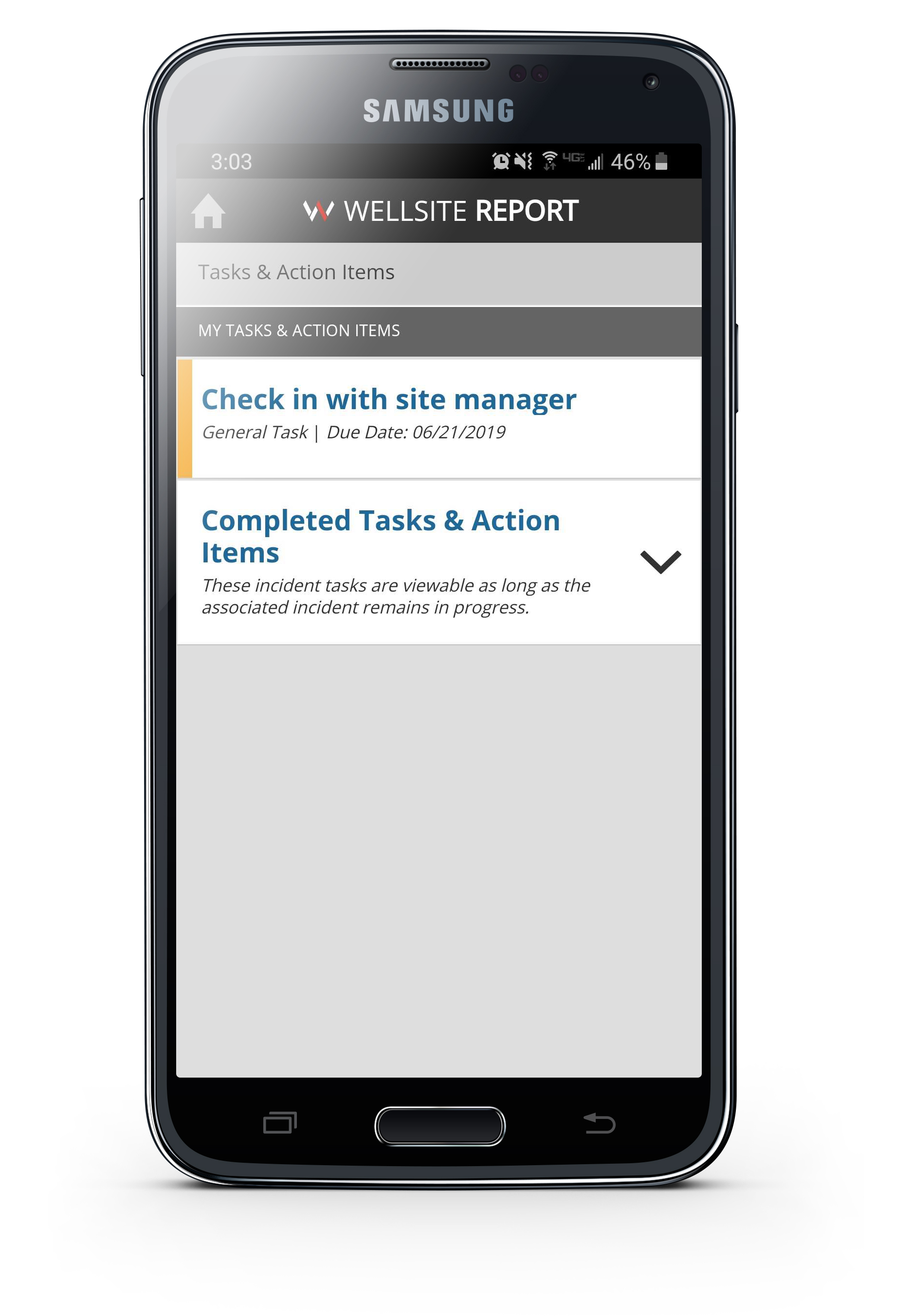 OCTOBER
59,000 CUSTOM FORM SUBMISSIONS!
Last year we asked "…do you think we can hit 50,000 in 2019?".
Thanks to your continued support for this feature we not only met that prediction, we surpassed it! As of the writing of this post we have more than 70,000 submissions!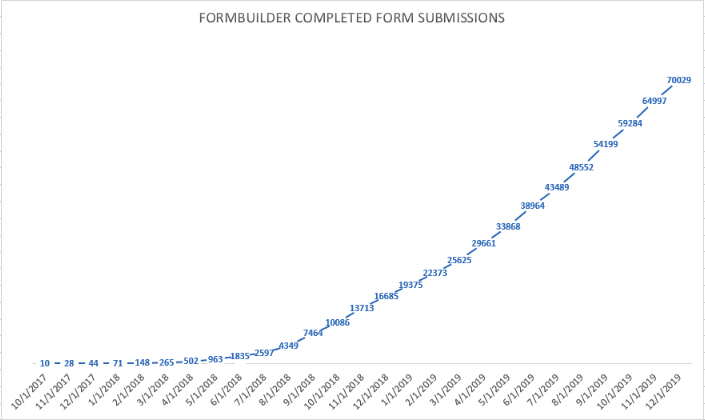 Wellsite Report in 2020 and beyond
The beginning of 2020 is shaping up to have one of the largest feature improvements that Wellsite Report has seen since the introduction of Custom Forms. We have been working hard behind the scenes to expand on this feature, as it is one of the most used managed features available within Wellsite Report.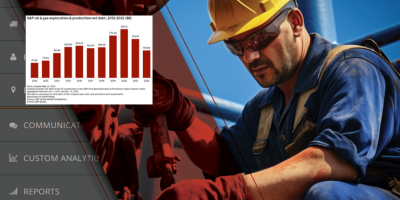 Posted on October 17th, 2023
Posted in Equipment | Management | Oil and Gas | Project Management
First, the good news. Since the height of the pandemic in 2020, exploration and production companies (E&Ps) have reduced their net debt from a high of $316.74 billion to $178.66 billion at the end of 2022. According to CreditSights senior analyst Charles Johnston, most independent E&Ps refinanced and now pay less than the double-digit interest […]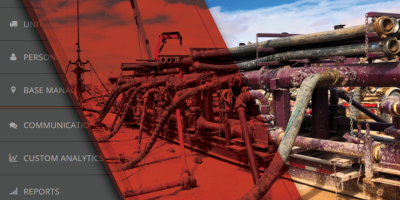 Posted on August 11th, 2023
Posted in Management | Oil and Gas | Project Management | Reporting | Service Quality
Although oil and gas producers are trying to get more out of existing wells than from drilling new ones, 2023 is on pace to be a record year for domestic oil and gas production. In this period of reduced exploration but peak output, wireline service companies and fracking service companies could greatly benefit from using […]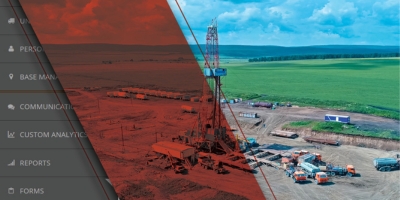 Posted on June 19th, 2023
Posted in Management | Oil and Gas | Project Management | Reporting | Service Quality
Oil exploration is expensive, and not without its risks, but it can be quite lucrative for a production company when a substantial reserve is identified. However, many oil fields are in remote, hard-to-reach locations. Before upstream activities like drilling and extraction can take place, a service company is contracted to construct one or more roads […]
Contact Us
Questions? Contact Us at
INFORMATION@DIGITOIL.COM
Sales/Billing: 1-877-626-7552 EXT 0
for Sales, 1 for Billing
Tech Support: 1-877-208-6153